Join NAIFA-Texas on Wednesday, September 15th, 2021 for a special webinar focusing on Advanced Planning and just in time for Life Insurance Awareness Month (LIAM)! We are happy to welcome Tom Love with The Breakaway League and Leland Landes with The Legacy Group as our lead speakers for the event. Both speakers are top producers that have developed simple systems for writing big cases. They believe in being catalysts for their clients to think differently about wealth and taxes. After the presentation, be sure to stick around for a Q&A session! This webinar is free for both NAIFA members and non-members!
About the Speakers
Leland Landes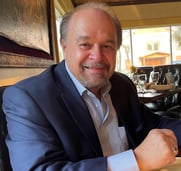 Leland A. Landes is the founder and president of The Legacy Group, Inc. He has been serving the accounting, estate planning strategies, pension planning, and asset protection needs of clients for over 35 years. Along with Lutche, his wife and partner in the business, he works with a diverse group of clients in the U.S. who hail from over 20 different countries and more than 10 religions.
Mr. Landes works with several top rated companies in the insurance industry in order to better meet his client's needs. He serves on the Agents Advisory Committee for National Life Group, which is an elected peer group that works to share insights and ideas within the financial services industry. He also serves on the Advanced Marketing Committee and Product Advisory Board at National Life.
Mr. Landes graduated Magna Cum Laude from Iowa Wesleyan University in 1974 with degrees in Accounting and Business Administration. He and Lutche have lived in Mission, Texas since 2005, and enjoy spending as much time as they can at their farm in Iowa. They have two grown children, Derek in Iowa and Lauren who lives in San Antonio.
Leland has also just recently renewed his NAIFA-Texas membership!
Tom Love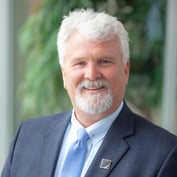 Tom has been in the life insurance industry for 41 years and is the founder of The Breakaway League. He is a two-time presenter at the Million Dollar Round Table and serves on the board of the AALU. He leads a group of advisors from around the country teaching them a strategy of how to build wealth off the radar screen of the IRS using the current tax code.
A take away for those that attend will be "How to discover in 20 seconds or less that someone believes as you do and whether or not you have the possibility of a sale."