NAIFA-Texas Sponsor Benefits
NAIFA-Texas sponsors are recognized at every level of sponsorship. You can become a sponsor for as little as $1,000 and begin to enjoy the benefits and exposure provided by NAIFA-Texas.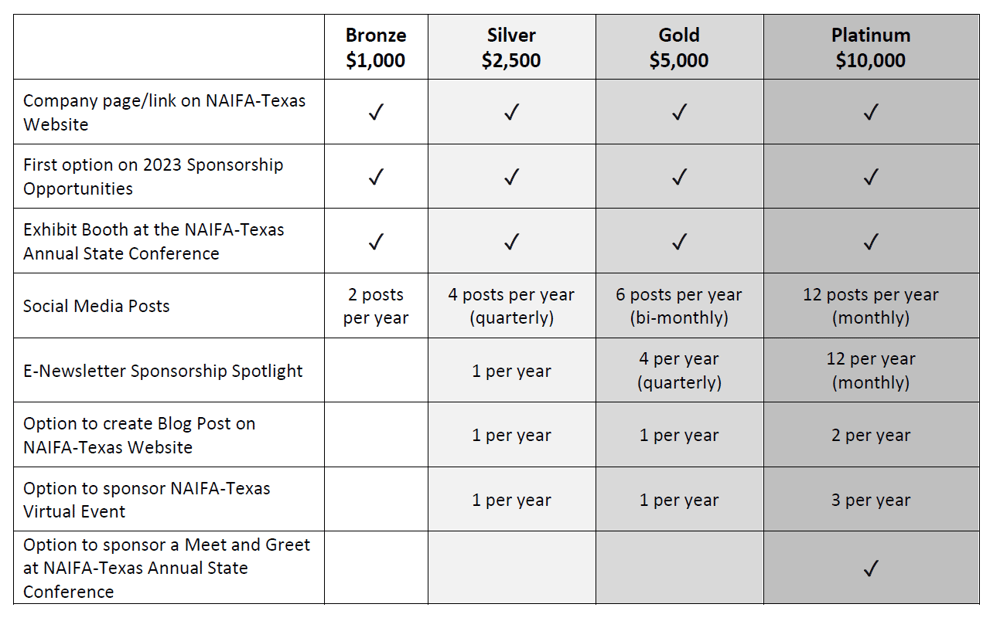 Sponsorship packages are flexible and can be fully customized to meet the marketing and budget needs of your organization. Contact Renae Davies, exec@naifa-texas.org or 512-716-8800 to discuss.