Join us on Tuesday, September 21st and Wednesday, September 22nd when NAIFA Amarillo Area presents the 2021 Tri City Sales Forum! We are happy to welcome three world class speakers, Jim Silbernagel with Real Wealth, Harlan Accola with Fairway Mortgage and Jason Talley with Talley Benefits Insurance Group LLC.
The event of the year! If you are a serious insurance or financial advisor, you MUST attend this wonderful Forum. Our guest speakers are the absolute best. They are well-versed in what they will discuss, and you'll find out WHY they are successful. You will get AT LEAST ONE new idea to help you in your business. Don't miss it! REGISTER HERE
About the Speakers
JIM SILBERNAGEL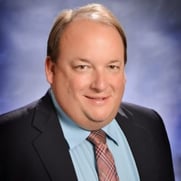 Jim Silbernagel is an independent registered representative of Concorde Investment Services, LLC. who entered the insurance industry in 1982, followed by the financial services industry in 1986.

Jim is the Creator and Host of Real Wealth®, a podcast for insurance and financial professionals to help educate their clients on how to make suitable choices with their money, strategies to help avoid financial hardship, work towards their financial goals. Jim is also the Creator and Host of Power Session LIVE, a monthly best practice and training session for advisors nationwide featuring top business leaders. Jim is also dedicated to providing resources pertaining to Long-Term Care with all of America.
harlan accola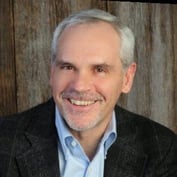 Five years ago, Harlan Accola, CRMP, convinced Madison, WI-based Fairway Independent Mortgage Corporation, one of the country's largest forward mortgage companies, to expand their efforts in the reverse mortgage space.

In that short amount of time, Accola and his operations team have built Fairway into a Top 10 reverse mortgage lender. While many companies saw reverse mortgage volumes plummet in 2019, Fairway had its best year ever, originating 1,009 Home Equity Conversion Mortgages, which ranked 7th nationally.

While it helps to have 3,000 loan officers and 500 branches across the country, Accola attributes much of the company's success in the reverse mortgage marketplace to the support that he has received from senior management.
jason talley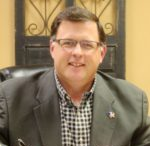 Jason B. Talley, LUTCF is a graduate of Texas State University. Jason has been a member of the National Association of Insurance and Financial Advisors since 1995. Jason continues to serve NAIFA in many capacities:

Currently the NAIFA-Texas National Committeeperson
Currently the NAIFA-Texas LILI Moderator
Past President NAIFA-Texas 2015-2016
Past Member of the NAIFA 20/20 QME Task Force
Inducted into the NAIFA-San Antonio Hall of Fame in 2015.
Past President NAIFA-San Antonio 2007-2008
Member of the first graduating class of the Leadership in Life Institute in year 2000.

On behalf of NAIFA-San Antonio, Jason has appeared several times on local television for Life Insurance Awareness Month and interviewed on healthcare reform.