NAIFA-Texas Leadership in Life Institute (LILI)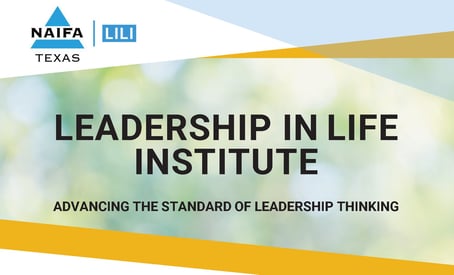 In 1998, the Leadership Development Task Force was appointed by 1998-1999 NAIFA President, Larry Lambert to address the lack of qualified leaders to envision, plan and execute the objectives of the federation. The Task Force, chaired by 2009-2010 NAIFA President and NAIFA-Texas member, Tom Currey, began work on a leadership development curriculum to be administered by NAIFA state associations. This curriculum grew into the program we now know as LILI.

NAIFA-Texas and NAIFA-California were the first states to hold LILI classes in 2000. Fourteen students (7 from each state) were the first LILI graduates.
NAIFA-Texas LILI Alumni