NAIFA-Texas Disability Insurance Awareness Webinar Recap
NAIFA-Texas sponsors,
The DI Center
,
Principal
and
Solve UR Puzzles
hosted a webinar focused on Disability Insurance Awareness Month on Wednesday, May 4, 2022. The webinar was a panel discussion moderated by NAIFA-Texas Diversity, Equity & Inclusion (DEI) Chair, Rhonda Vickery. This event was complimentary to both NAIFA members and non-members thanks to our participating sponsors!
During the discussion, we heard from from a carrier, a brokerage, and a producer that all specialize in income protection. To watch the recording, please click here!

Meet the Moderator
Disability Income Specialist and Life & Disability Brokerage Director
Rhonda began working in financial services in 1996 with a regional investment bank in Boston. She went on to work with UBS, Morgan Stanley, and MassMutual before becoming the Life Insurance and Disability Income Brokerage Director with Guardian / The
DI
fference in 2018. She and her two girls reside in Houston with their little rescue dog, where they are fans of the Houston Astros, and all things Houston.
Rhonda is the founder of Service Project Houston which organizes charitable drives and With Love that benefits individuals who have experienced loss. At Christmas she dresses as Mrs. Claus to deliver toys and joy to Houston area schools and hospitals. In her free time, she enjoys writing, hiking, tennis, cooking, and collects antique books. Rhonda is on the Board of Directors for the National Association of Insurance and Financial Professionals Houston Chapter, serves as Chairperson leading the Diversity, Equity, and Inclusion initiative for NAIFA Texas, and is also a proud Loyola University Chicago Rambler!

Meet the Panelists
Principal Financial Group
Disability Sales Manager
Austin Covers is the Disability Sales Manager for Principal Financial Group in the Texas, Oklahoma and Louisiana region. He is a proud risk protection specialist working with individuals within his territory to understand the importance of their most valuable asset - their ability to earn an income. Previously, Austin worked with Principal as an employee benefits advisor in Tampa, FL. Outside of work, he enjoys golfing, fishing and all things sports.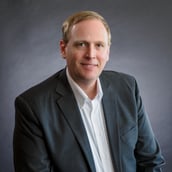 Dr. Rodney Mogen, DBA, DFP, MFP, ME, MBA, AAMS, CRPC, CCS, CEP, CLTC
President & Chief Strategist
Dr. Rodney Mogen, with Mass Mutual and Solve Ur Puzzles, is a 20+ year veteran in the financial industry. He started off as a financial planner with Ameriprise Financial/IDS, grew a 500 annual planning practice, went into management, ran their financial planning unit, insurance call centers, while building and growing a 100 advisor agency. He then moved over to wholesaling, building a large presence as a top wholesaler, winning wholesaler of the year three times, and being recognized nationally for his speed of producing life and DI cases, averaging over 70 a week with his advisers and maintaining an industry high average of 13 business days submission to issue.
Rodney, has proven himself as an expert in Advanced Life Insurance strategies, long Term Care, Disability Insurance, and Small Business Solutions. He has spoken across the country in many state legislatures, and at many organizations to be able to provide up to date factual information to better serve you the client. He actively coaches and educates advisers on these complex topics in order to make sure clients get the best service possible.
Read More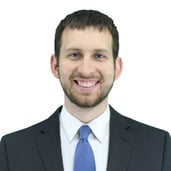 Derek True, DIA, DHP
The DI Center
Internal Marketing and Sales Coordinator
Derek True, DIA, DHP is the Brand & Operations Manager for The DI Center, a Brokerage General Agency in Allen, Texas that Makes Disability Insurance Easier
SM
for producers nationwide. His title is a fun way to say that he oversees brokerage marketing and underwriting processes with a knack for the income protection competitive landscape.
Derek has been focused on individual DI at The DI Center since he graduated from Texas Tech University in 2010. He's a member of NAIFA-Dallas and enjoys traveling with his wife Emily, their twin boys, Owen and Tristan, and their newborn baby girl, Reese.