Held on February 15th, this celebration honored the NAIFA-Dallas 2021 Mel Meyers Advisor of the Year, Ryan C. Adams, CFP. The award was initiated in 1985 to recognize those who have given meritorious service to our industry for the last three years.
Also honored, was the 2021 O.C. Jackson Hall of Fame, Mike Evans, CLU, ChFC, LUTCF. This award was initiated in 1978 and honors those who have given long and outstanding service and achievement.
During the event, NAIFA-Dallas was joined by NAIFA-Texas President, Andra Grava, who installed the 2022 NAIFA-Dallas Board of Directors. Recognition was also given to 2021 Board and Committee Volunteers:
Karl Drescher, Board Member of the Year

Yuka Nakahara-Goven, Diversity, Equality and Inclusion

Aaron Peck, YAT of the Year

John Norman, Accepting for Grover Brillhart, the John & Erna Connally Advocacy Award.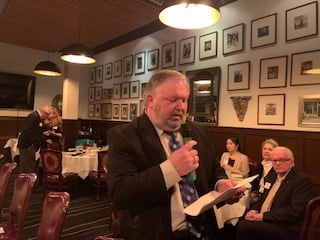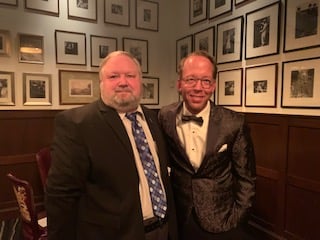 | | |
| --- | --- |
| Andra Grava, NAIFA-Texas President and Past President of NAIFA-Dallas | Andra Grava and NAIFA-Dallas President, Brent Hill |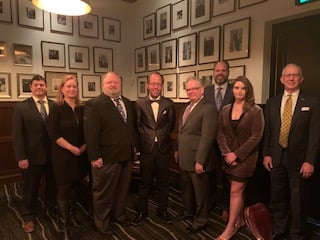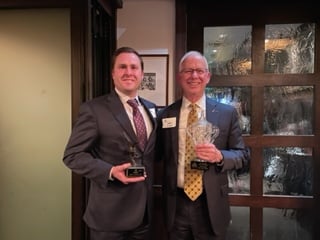 | | |
| --- | --- |
| 2022 NAIFA-Dallas Board of Directors (not all pictured) | 2021 Mel Meyers Advisor of the Year Recipient, Ryan C. Adams, CFP (left) and 2021 O.C. Jackson Hall of Fame Recipient, Mike Evans, CLU, ChFC, LUTCF |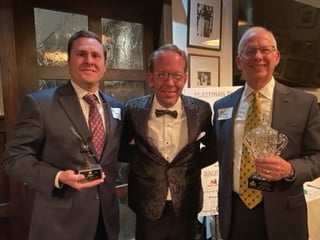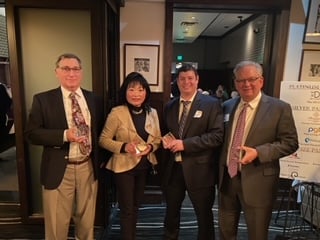 | | |
| --- | --- |
| Ryan C. Adams (left), Brent Hill, Mike Evans (right) | 2021 NAIFA-Dallas board and volunteers (left to right) Karl Drescher, Yuka Nakahara-Goven, Aaron Peck, and John Norman (accepting for Grover Brillhart) |